Technology plays a vital role in boosting business performance by improving productivity, enabling efficient collaboration, facilitating data-driven decision-making, and fostering innovation. With the right technological tools and strategies, businesses can not only streamline their operations but also gain a competitive advantage in the marketplace. Advancements in tech have adaptably streamlined operations, increased efficiency, and improved communication amongst other benefits. In this article, we delve into some of these technological solutions that have proven instrumental in enhancing business performance.
1. Interactive Dashboards: Turning Data Into Actionable Insights
For many organizations, data is the voice that informs strategic decisions, but this voice must be clear and discernible. In the cacophony of raw data generated every day, having the right tool to make sense of it all becomes indispensable. Here comes the role of an interactive dashboard. It serves as a vital tool in the modern-day, data-rich business environment. Interactive dashboards play a pivotal role in transforming raw data into visually accessible, easy-to-understand, and actionable insights.
By presenting a consolidated view of business data, they enable decision-makers to swiftly comprehend complex information, thereby facilitating decision-making. While numbers and tables can often be intimidating, intuitive graphs, charts, and infographics make it simpler to grasp the core trends. They also democratize data access within an organization. By providing real-time insights, they empower employees at every level to make data-driven decisions. This utilization of data enhances business performance by driving operational efficiencies, identifying growth opportunities, and mitigating potential risks.
2. Innovative Business Communication: Utilizing Avaya Partner Phone Systems
You cannot underestimate the importance of effective communication in a business setting. While the dynamics of business communication have evolved tremendously with email, video conferencing, and instant messaging, phone systems remain at the heart of business communication. A trusted solution to many organizations is the Avaya partner phone system. With a plethora of features encompassing voicemail, electronic messaging, conference calls, programming buttons, and music on hold, the Avaya partner phone system revolutionizes the way businesses communicate.
Designed for small and mid-size businesses, this system is an innovative solution that improves workflows and enhances productivity, thereby playing a significant role in business performance. The Avaya phone system scores high on reliability and ease of use. From installation to daily operations, it offers a seamless and intuitive user experience, complementing the pace of today's agile businesses. Its robust architecture supported by comprehensive customer support also ensures minimal downtime thereby ensuring uninterrupted communication.
3. Advantages of Cloud Computing for Business
The cloud computing revolution has been instrumental in eliminating several operational and financial challenges faced by businesses. The cloud facilitates unbounded scalability, enhanced flexibility, and considerable cost reduction, providing businesses with a competitive edge. It enables businesses to focus more on their core value proposition rather than getting entangled in the maintenance of IT infrastructure.
With the cloud, businesses no longer need to worry about physical storage space or IT maintenance costs. Moreover, it offers enhanced accessibility, allowing employees to access files and applications from any location over the Internet. This ease of access facilitates seamless collaboration—an ingredient of successful businesses.
Beyond that, cloud computing empowers businesses to launch new applications faster by eliminating the time-consuming process of setting up servers. Additionally, its scalability allows businesses to adapt swiftly to changes in demand. The transition to cloud technology has proven integral for businesses, promoting innovation and enhancing efficiency.
4. The Impact of AI and RPA on Business Efficiency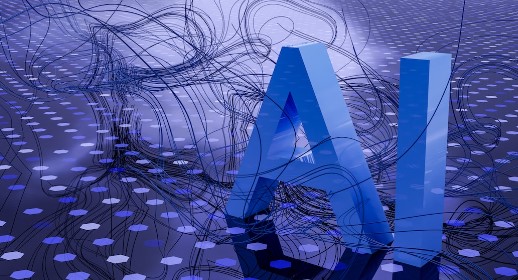 Artificial Intelligence (AI) and Robotic Process Automation (RPA) are two technologies that promise to revolutionize the business landscape. Through automation, they free up human resources from mundane, repetitive tasks and enable focus on strategic, value-added activities. In so doing, they boost productivity and enhance the business's performance. AI, with its ability to process large volumes of data and generate insights, leaps beyond manual capabilities—empowering businesses to continually improve their offerings.
On the other hand, RPA mechanizes routine, rule-based tasks, thereby speeding up processes and minimizing human errors. Whether it's personalization offered by AI or the time and cost savings by RPA, both technologies play major roles in reshaping businesses. While they're still in their nascent stages, their potential power to enhance overall business efficiency and performance cannot be understated. It seems likely that their influence will only grow further in the coming years.
As this article clearly demonstrates, new technology plays a crucial role in enhancing business performance, from interactive data visualization tools to advanced communication systems, cloud computing, AI, and RPA. Adopting these technologies can help businesses stay competitive and agile in today's fast-paced business environment. Follow our advice and you'll be well on your way to owning a thriving business.