Top 5 highest paying IT certifications to get job easily
It doesn't matter whether you have a high paying job, upgrading your skills with more certifications is always a better career move. With the IT industry booming, it is not surprising that more and more professionals are not working to get multiple IT certifications to upscale their existing skillset. Completing these certifications help you not just improve your existing skills, they also help you increase your earnings.
With the rapid growth of the IT sectors, the number of certifications and skill providing services is also increasing. This can cause a dilemma for you to choose the correct platform to obtain the skill and at last certificates. Which is the reason today we are providing you with top 5 highly paying it certifications which are highly accepted and respected. You can have these certifications to establish a strong document and show yourself as a competitive candidate.
Top 5 highly paying IT certifications – Highly accepted ones
If you want to secure your positions for the job as a strong candidate then you must have strong certificates along with practical skill. Your first impression is not your interview but backlink check of certifications when you apply for any kind of job. Because of that mindset, you might want some highly respected and paying certifications for your IT jobs too.
Here are a few of the best IT certifications in 2020 that you wouldn't regret achieving.
Google Certified Professional Cloud Architect
For the second time in a row, the Google Certified Professional Cloud Architect is standing out as the top IT certifications. This allows the professionals to up their knowledge and skills as a cloud architect from a certified entity like Google. The course was initiated in 2017 and has since then helped several cloud experts get the best knowledge and salary negotiations.
Here is how you can get google cloud credits for free
ITIL Foundation
Another popular certification that you wouldn't regret spending your coins on is the ITIL certification. This program was launched almost 4 years back and helps teach professionals the secrets to managing their IT lifecycle. This is also often linked with other certifications, enabling better results and growth for the professional.
Project Management Professional
You cannot go wrong with this. With the sparse availability and rising demand for project managers, this is a skill that every IT professional needs to have. It is dependent on your skillset along with passing the PMP exam. This kind of certification even requires 35 hours of certified PMP training along with a valid Bachelor's degree. According to statistics, over 49% of individuals in the IT industry are now pursuing this certification to enhance their skillset.
AWS Certified Cloud Practitioner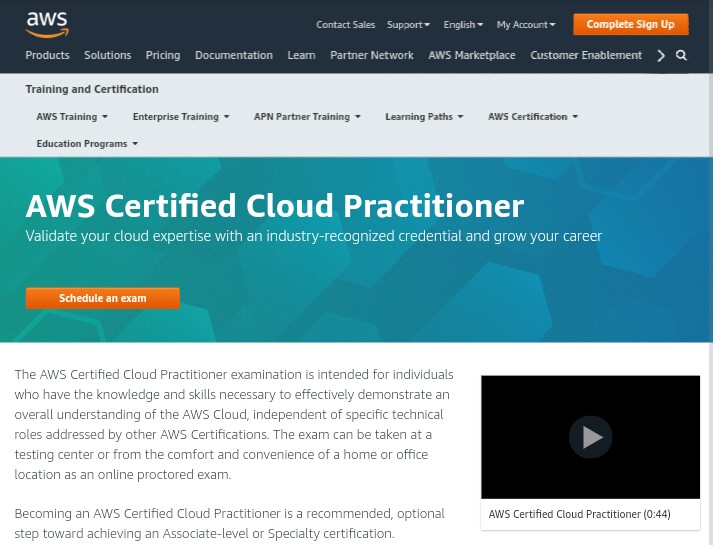 Another lucrative IT certification is the AWS Certified Cloud Practitioner. It includes a number of functions and operations including AWS Solutions Architect, Developer, DevOps Engineer, and SysOps Administrator. If you have a basic understanding of the AWS cloud services, this certification can help you scale your earnings by a lot. This is a basic foundation course which is then followed by the advanced ones later on in the career of an individual.
Microsoft Certified: Azure Fundamentals
Last but not least on the list is the Azure Fundamentals. This one is introduced by Microsoft and enables IT professionals to gain better knowledge about cloud services and the concepts surrounding it. It includes further knowledge surrounding some of the core Azure fundamentals including security, compliance, and privacy. This is a certification mainly suited best for non-technical professionals.
If you are looking for ways to improve your existing skillset, these are some of the top IT certifications that you wouldn't regret earning in 2020. Make sure that you always enrol in the best platforms that can help you learn and even scale your current job expectations for the future. Having the basic requirements for the criteria fulfilment, in this case, is also very important. we hope this list gives you a better understanding before you enrol in any of these certifications. If you have any queries regarding this subject then feel free to contact us anytime.