5 Powerful Ways to curb unemployment by the Use of Technology
Youth employment is one of the most significant issues confronted by both developed and developing countries worldwide. It is recognized as one of the factors behind the economic downfall of nations. Also, it gives birth to other social evils like robbery and theft, leading to a higher crime rate. At present, more than 64 million young individuals are victims of unemployment. At a macro level, high unemployment places a burden on the state as more people opt for unemployment benefits. Therefore, a strategic approach is required to curb the issue.
Many consider vocational education as a way to mitigate the ongoing employment crisis among youth. Today, as we witness the 'Fourth Wave of the Industrial revolution' marked by automation, people can use digital technology to counteract unemployment. With the growing technological advancements, online platforms offer innovative solutions to control this threatening issue. Here we present five powerful ways to curb unemployment by using technology.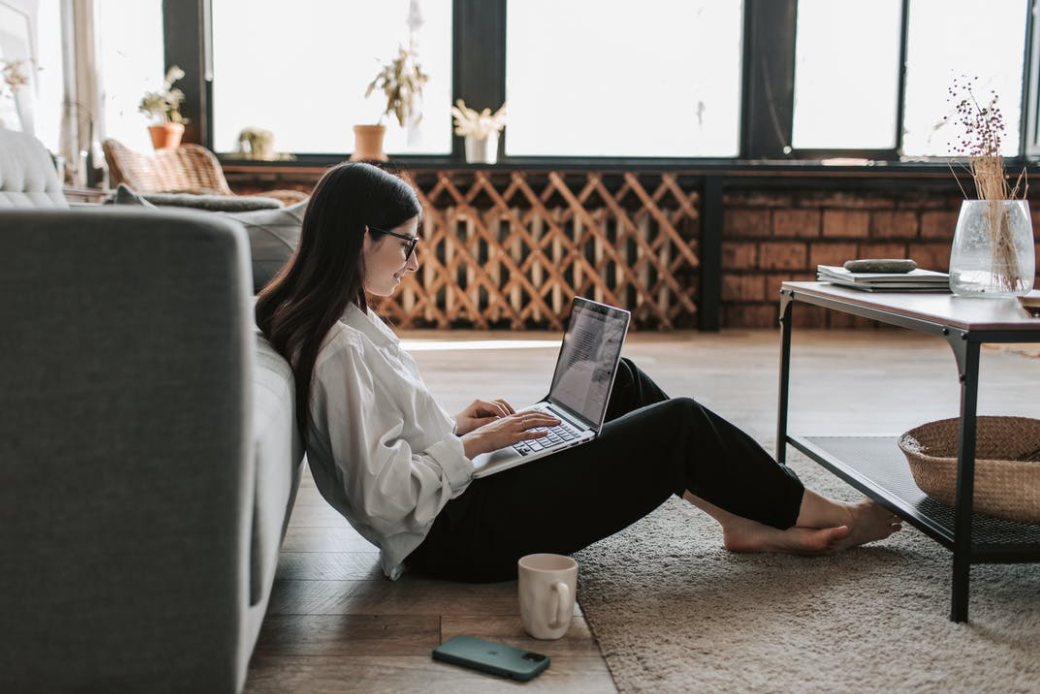 1. Learn skills and training
Obsolete or lack of required skills is one of the crucial factors behind the growing unemployment. Undoubtedly, the use of technology can be effective in learning new skills. Various digital platforms now allow individuals to learn basic and advanced skills through trained professionals working worldwide. With the increasing demand for IT skills, more and more students now enroll themselves in 3D Modeling, Web designing, and Fusion 360 online training programs. These programs are particularly beneficial for people with engineering and architectural backgrounds looking for a job in the relevant sector. In contrast, others may learn SEO, email marketing, copywriting, technical writing, etc., to increase their career prospects.
2. Offer avenues in freelancing
Undoubtedly, freelancing is a potent tool to curb unemployment in the current era. Gone are the days when people could only consider working on a nine-to-five job. Today, digitalization and technological innovation has transformed the global job market. Several businesses are now expanding their workforce by hiring freelancers and other online consultants. Various freelancing platforms like Upwork and Fiverr allow individuals to offer their valuable services to employers worldwide.
Content writing, digital marketing, graphic designing, web development, blockchain development, etc., are a few highest paying freelancing services. According to Statista, it is projected that in the year 2027, 86.5 million people will benefit from freelancing in the United States. Consequently, this will make up approximately 50.9 percent of the total US workforce.
3. Render new career choices
Limited career choices are one of the primary reasons for unemployment. The entire job market is full of doctors, lawyers, engineers, and teachers. Therefore, people who fail to enter these traditional professions are bound to remain unemployed. All thanks to modern technology that has opened new doors to non-traditional careers. One famous example of this is 'vlogging'. It involves creating a vlog or a video blog through which people share their life stories and other valuable content.
The craft of vlogging has enabled people to earn while working as self-employed individuals. It has transformed the lives of many young individuals. All you need is a camera, internet connection, and an appealing story to enter this career.
Many vloggers started as students due to unemployment or underpaid office jobs. Through vlogging, they are now able to earn much more than expected. It is worth mentioning that one may not bear fruits overnight, as vlogging requires patience and continuous hard work to gain popularity. Most of the brands seek vloggers with maximum followers for brand promotions to reach millions of people worldwide. It helps them to develop a relationship of trust with their target audience.
4. Allow greater networking
Technology has facilitated networking. In present times, it is much easier to look for a job and approach relevant people for it. Today, graduates can create their professional portfolios to attract relevant employers. For example, LinkedIn is a professional networking platform that allows job seekers to look for relevant jobs. It further helps young professionals to learn more about soft skills and ways to improve them by interacting with relevant experienced profiles. Such networking websites help lower frictional unemployment, which occurs when it's difficult for people to find work.
These sites connect employers and employees and provide ease of communication. They enable people to find a suitable job and connect with industry experts in the minimum time possible.
5. Encourage entrepreneurship
Entrepreneurship is one of the best possible solutions to curb unemployment. It leads to the creation and growth of ventures that can create a powerful impact on society. Digital technology has played a significant role in fostering the idea of entrepreneurship. Modern technology has enabled individuals to set up their businesses and reach out to a global audience. These emerging ventures have helped both developed and underdeveloped countries alike.
In a developed country like the USA, startups created around 3,114,111 new jobs in 2020. Not only this but also least developed nations like Africa were able to benefit through it to reduce poverty and unemployment.
Also, crowdfunding platforms make it easier for individuals to set up their ventures. For example, platforms like Indiegogo and Kickstarter allow young entrepreneurs to receive funds for their creative ideas. Technology has further enabled the survival and growth of home-based small businesses due to increasing online promotions and customer interaction opportunities.
Key Takeaways
Technological growth has opened new avenues of employment that are beyond our imagination. It has allowed people to make their earnings through online mediums. Today, young graduates can learn skills from a variety of experts across the globe. Also, they no longer require to spend long hours finding a job. Networking websites have made it easier for them to build engaging portfolios and find the best suitable job. In the past, no one could imagine working as a freelancer or vlogger.
However, currently, technology has made it possible for young individuals to choose non-conventional career paths. Considering the rise in the use of technology, it would not be wrong to say that technology has leveraged several possibilities for people to increase their employment opportunities.