How to save a GIf from twitter or other websites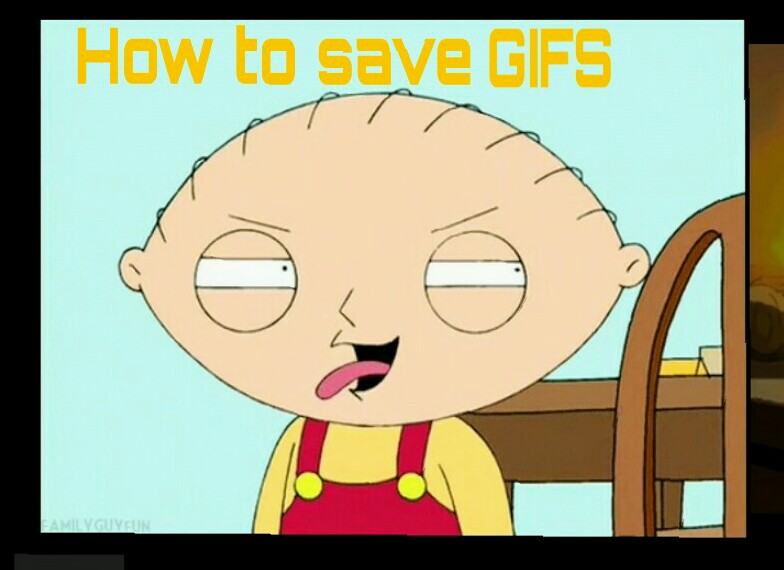 GIFs are the animated form of several collections of pictures or just a clip of the certain video without audio. If you are using social media like twitter then you might come across to GIFs most of the time. You see such GIFs as a response to posts, comments and messages. It has become a tradition to use GIFs in every type of online communication things either it is on the forum, direct messages, comments and emails. The main reason behind the high use of GIFs is, you can find gifs to describe any type of emotions, reaction and response, occasion and celebration.
Suppose you liked one GIF and you want to save it. Then how can you do so? How to save a gif from any websites? How to save gif from twitter? Today we will explore methods for these topics.
You can save any GIF you want that you may come across while browsing the web. However, if you don't save GIFs in their right format in your computer then it might now work as you saw. If you use twitter then you know there ain't another media where GIFs are used in high number. Twitter has an entire search engine for Gifs. You can find GIFs on twitter as per your need. You can just search GIFs to reply to the tweet or direct messages on twitter.
Saving GIFs through twitter isn't easy like saving GIFs from other websites. If you are thinking of saving GIFs from twitter then you will require help from third party apps. Twitter converts GIFs into looped video format rather than keeping in GIF format. There are many third party apps for android, iPhone and websites for PC to save GIFs from Twitter. There are millions of GIFs on twitter but saving them is hard and challenging. Then how can we save a GIF from Twitter?
Today we will not only learn how to save GIFs from normal webpages but also how to save a GIF from twitter to your preferred device.
What are GIFs?
At first, let's explore what are GIFs. GIF stands for Graphics Interchange Format which is a bitmap image format. GIF was developed on June 15, 1987, by a team at the online services provider CompuServe which was led by American computer scientist Steve Wilhite. Animated GIFs contain several images that are used as frames to create an animation which loops continuously to provide a special effect. In simple language, GIFs are just short and continuous graphic format either clip of videos or collection of the continuous image which doesn't have audio.
GIF is an 8-bit format that supports up to 256 colours using RGB. Its is popular because it supports animation. GIFs aren't suitable for producing colour photos because of less colour option. GIFs don't support audio files like videos. Its popularity is increasing day by day because of its wide useability in webpages, social media and operating systems.
How to create GIFs?
Creation of GIFs isn't a hard task because of the easy availability of software and devices. You can use software like photoshop, GIPHY for creating GIFs.
#1. Using Giphy for creating and browsing GIFs
With Giphy you can make your own animated GIFs and also search for a large number of GIFs.
#2. Using Adobe Photoshop for creating GIFs
If you are good with photoshop then you can use photoshop to create GIFs. If you want to create GIFs with photoshop then check the blog from adobe. Nowadays we can get many Softwares which are dedicated to creating GIFs. I suggest using GIF-making software to save your time. Just search GIF make software on your PC or mobile devices and use it to save time.
How to save animated GIFs to your computer?
You might want to save a GIF to your computer. Follow the steps carefully to save GIFs from webpages of Google to your pc.
First of all, place your cursor over the GIF file you want to save.
Then right-click with the cursor over the GIF file.
Click on " Save image as" option.
Then click on the bar which is located at the side of Save as type option. Several dropdown options will appear. Now from the given options choose "GIF Image" option.
Now click on the save option. GIF will be saved to your computer.
How to save a GIF from Twitter?
Sometime you might see GIFs on twitter which you want to save anyhow. You may think it might be easy to save GIFs from twitter but in real, it isn't. It's not as simple as other websites to save GIF on twitter. You cannot download media that is not a photo, easily on twitter. GIFs on twitter use similar interface as a video platform.
In other words, GIFs on twitter aren't real GIFs but small size video files that converted to a proprietary format by Twitter. Twitter is converting files into video format but playing as GIFs. You might want to learn how to save a GIF from Twitter but there isn't an option for saving GIFs from twitter.
That's why we will learn how to save a GIF from twitter to our mobile and computer. Let's begin without delay.
# How to save GIFs from Twitter using an Android device
Some of us might be using Twitter on an android phone. We can download twitter GIFs using an android device. We will use a third-party application called Tweet2Gif for saving GIFs from twitter. Let's discuss how you can do this.
We need to download Tweet2Gif app at first for saving GIFs from twitter on android phone.
After that browse the tweet that contains GIF that you want to download.
Now click on the share button which looks like 3 dots joined by a stick.
Then click on copy link option to copy the link of the GIF file.
Now open Tweet2gif app and paste the link you just copied. Then click "Download GIF" option.
You GIF file will be downloaded. Congratulation, you just knew how to save a GIF from twitter using an android device.
# How to save a GIF from Twitter using an iPhone
Some of you might be using twitter from an iPhone. You might have come across a super GIF which you wanted to save in your iPhone. But you couldn't do so from Twitter. Then how to save a GIF from Twitter using an iPhone? We will use GIFwrapped app fro this process. Let's learn how to do it.
Open the tweet which contains the GIF you wanted to save. Then copy the link of the tweet that contains the GIF.
Now from app store download GIFwrapped App. We will use this app to save GIFs from twitter.
Now paste the tweet URL which you had just copied into the search bar and press "Search."
Now just select the GIFs file and click on "save image" option. Congratulations you just saved GIFs from twitter on iPhone.
# How to save GIFs from Twitter's on the desktop through websites
Some of you might be using Twitter on your desktop. Then there is an easy option for you to save GIFs on twitter. We will use EZGif for saving twitter GIFs in our PC. Let's learn how to do so.
First of all copy the link of a tweet that contains GIF you wanted to save.
Now open your browser and go to EZGIF GIF optimizer.
Now enter the URL of the GIF that you want to save.  Just paste the link into the box.
Then hit upload option.
Now after a few seconds, your new page will load. You will several options for editing the GIF as per your choice. You can resize or change the time length.
Now you can edit the options or just leave the settings as I did and scroll down and hit "Convert to GIF!".
After that new page will appear. You can now edit the gif, resize it, add special effects and text as you want.
Now at last, just hit save button and save your GIF from twitter in your PC.
Tips: Use GIPHY for searching GIFs because it has a large number of GIFS.
Also check: How to get mega pro free
Today you learned how to create GIFs and how to save GIFs from twitter like websites. Now you can save GIFs on your computer or mobile devices. Stay updated until our next article.